Released on May 12, 2021 (version 11.7)
Introducing the new Profile Sidebar. Current storage usage and user counts are shown on the sidebar and profile (My account) pages.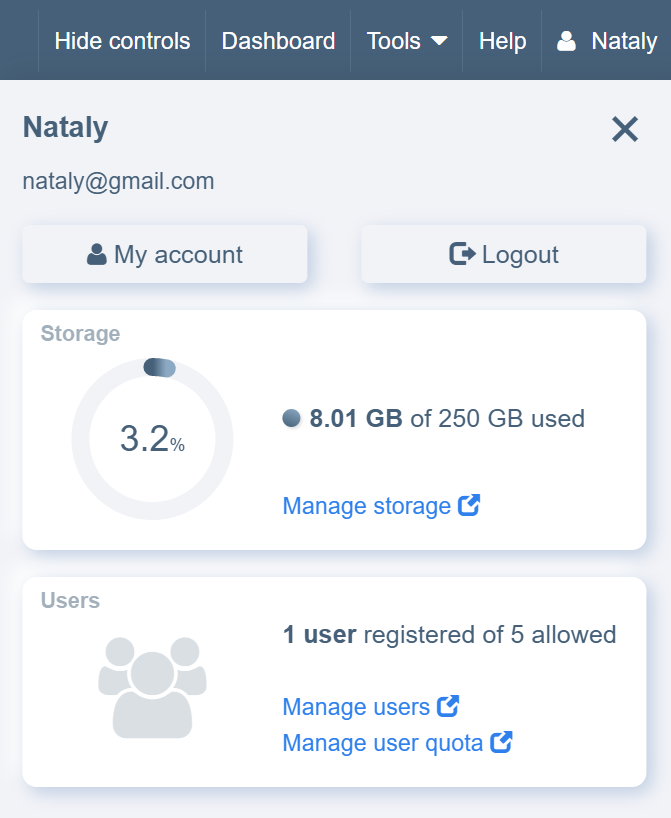 Other smaller changes and fixes:
Read size and resolution of TIF images, shown in the Exif area of Full Data preview.
Data import via CSV has a number of enhancements.
Fix: Some IPTC fields were not being indexed. All now are.
Fix: Images sometimes rotated incorrect on import.
Fix: The Folder and Collections menu, accessed using the left Folder sidebar, was previously sometimes hidden.
Fix: An error message is now shown if files fail when being added to a Collection.
https://dbgallery.cloud/Download.aspx?https://dbgallery.cloud/Download.aspx?id=75183&public=2ce2b5ace83946548b72ef00f75e799b&967829505
---